In the summer of 2019, I was accepted into the National Science Foundation's I-Corps sites program. As part of that, I received a small grant to help me develop my Kundalini Piano Mirror.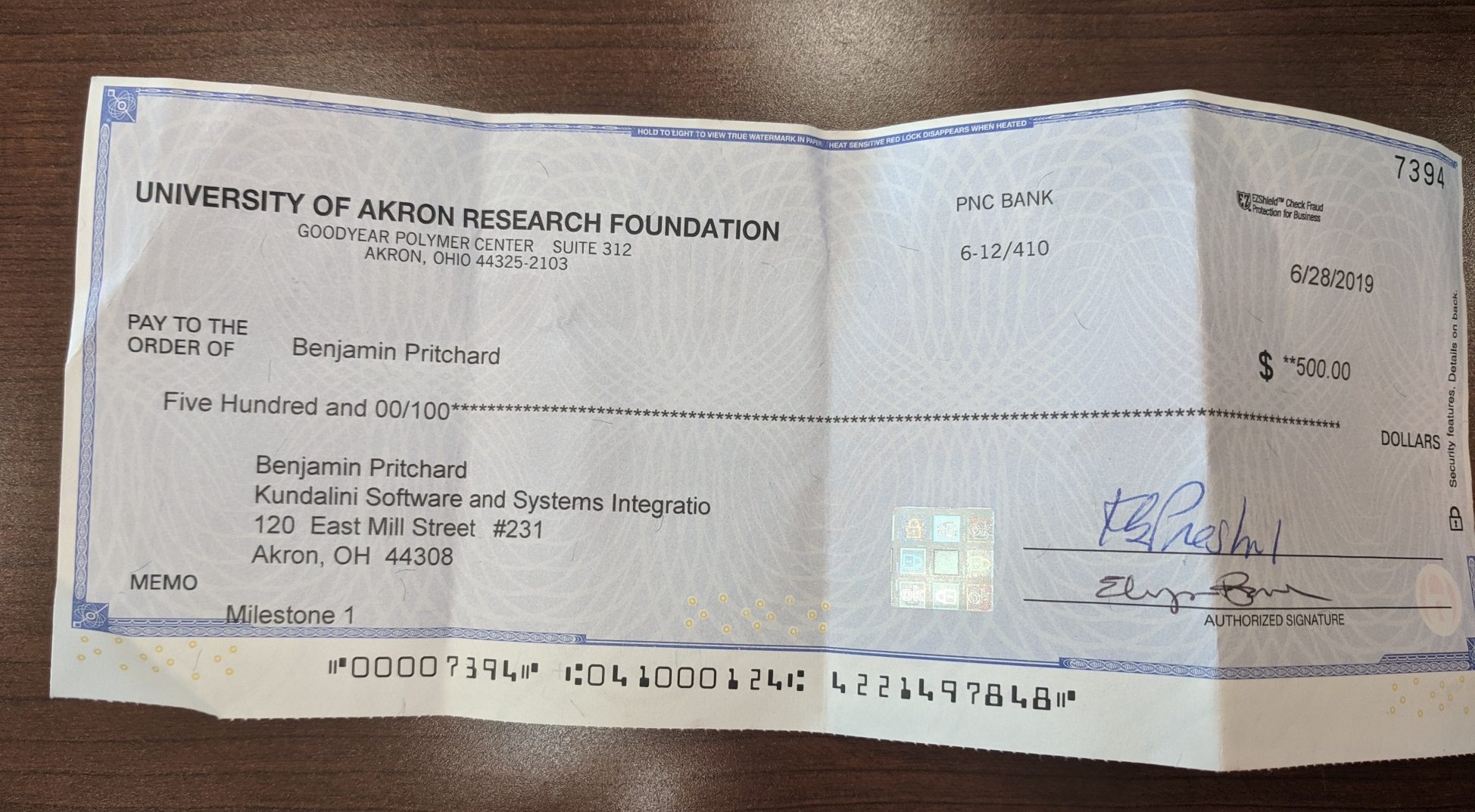 Recently, I completed the rest of the milestones, and was able to collect the remaining $1500.00 of the grant.
I will be applying again during the Summer of 2020.